Home
This is math?
Encouraging the development of mathematical thinking through play…
You may be a K-12 teacher looking for some hands-on, differentiated learning to bring into your math classroom. You may be a parent or grandparent, hoping to intrigue and challenge a child. Or you may be interested in challenging yourself to learn new games. Whoever you are, I hope you will find something useful in these pages!
Use the buttons and drop-down menus in the black bar at the top of this page to explore the site. The puzzles and games are designed to be downloaded and printed, not played on-line.
For information about classroom visits and professional development workshops, click here.
New

as of May 2019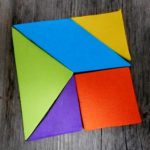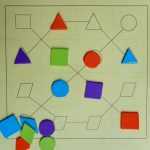 Streamers   Recommended for grade 4 and older.                                                Five-piece tangrams   Recommended for K-3 classes.